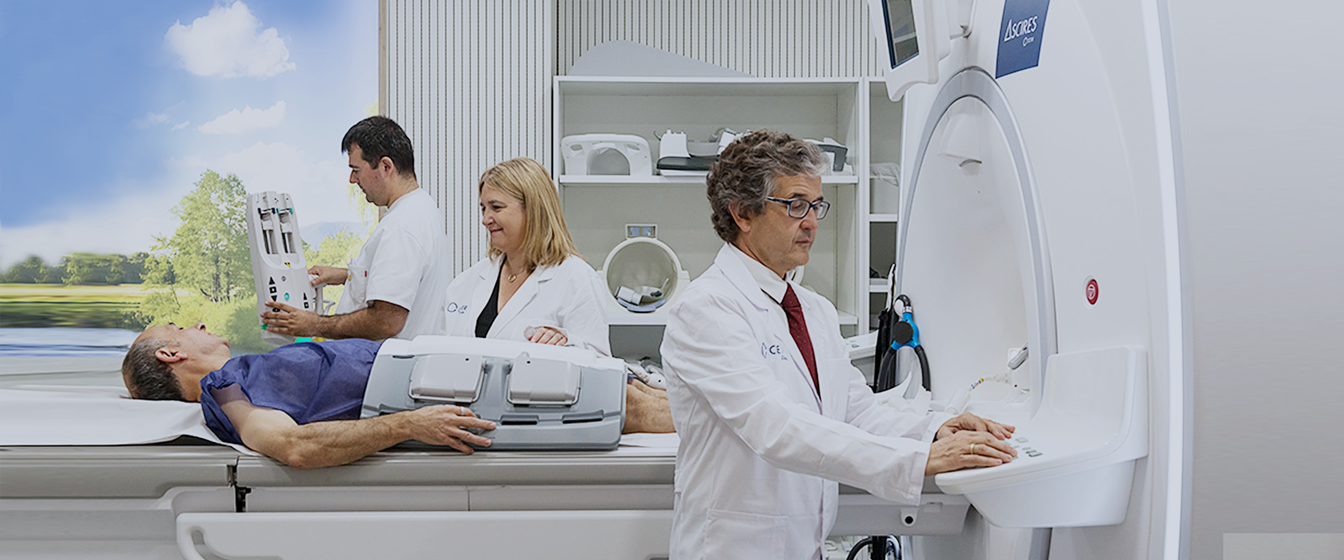 As a pioneer in Spain in the introduction and development of Nuclear Medicine (1963), the Ascires Cetir team has over 50 years of professional and technological experience in the diagnosis and treatment of diseases using medical isotopes and radiopharmaceuticals.
---
Being pioneers in the implementation of Nuclear Medicine in Spain
At Ascires, we offer the first hybrid centre for this speciality and cutting-edge equipment for diagnosis and treatment. A professional team with extensive experience, capable of performing any test in the international Nuclear Medicine catalogue with flexibility and agility, is key to offering early diagnoses and maximum medical precision.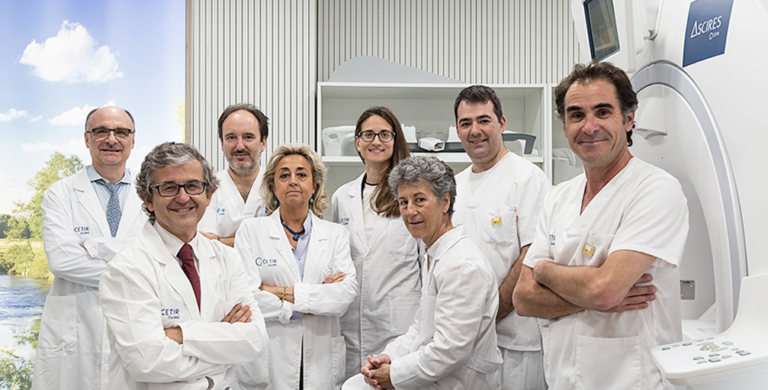 Our treatments
As well as its diagnostic function, Nuclear Medicine also has a therapeutic purpose. The use of radiopharmaceuticals is key in the treatment of hyperthyroidism, thyroid cancer and inflammatory arthritis, as well as in the alleviation of metastatic bone pain.