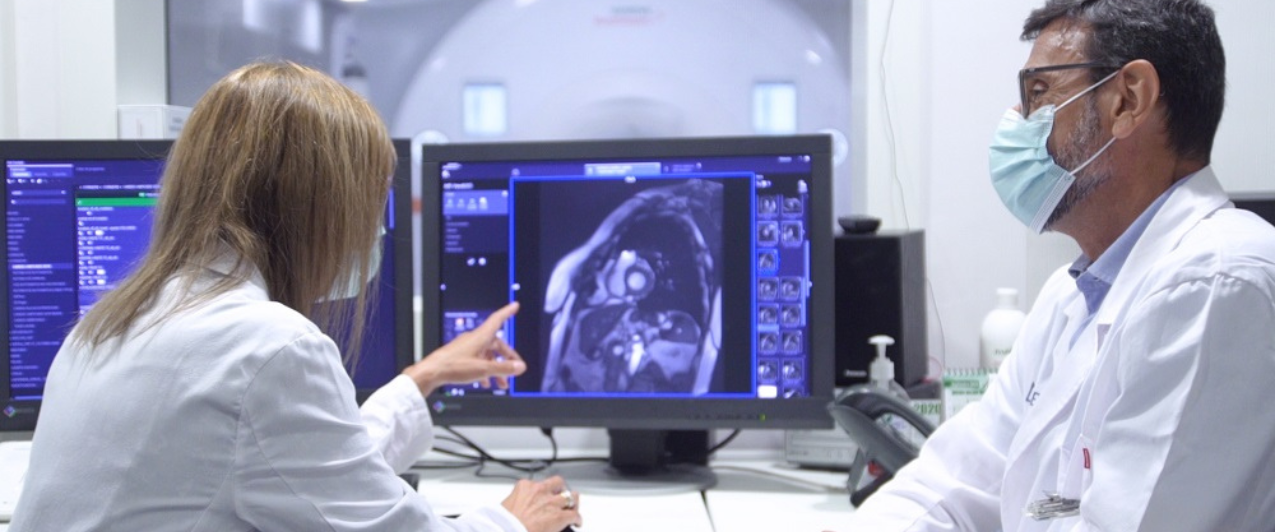 Ascires is a leading biomedical group in advanced non-invasive diagnosis of cardiovascular pathologies, thanks to its constant innovation in Cardiovascular Imaging (latest technology, AI and genetics tools), its role in scientific research and the high specialization of its medical team.
Cardiovascular Imaging
Our Cardiovascular Imaging Unit has extensive experience in echocardiography, cardiomagnetic resonance imaging (CRM) and cardiac computed tomography (CT).
At Ascires, we are the only Spanish center with triple European accreditation for general CRM, stress CRM, and congenital pathology CRM. Our cardiologists have achieved the highest level of European certification for performing CRM and CTC. We also specialize in advanced techniques like deformation analysis, four-dimensional blood flow analysis, and parametric quantification.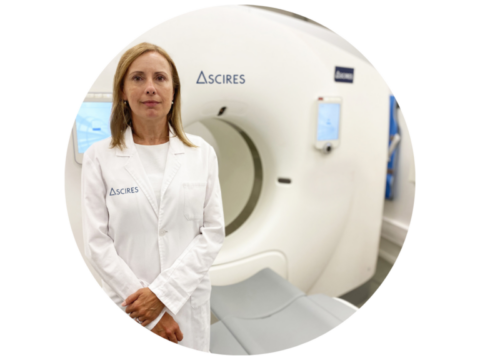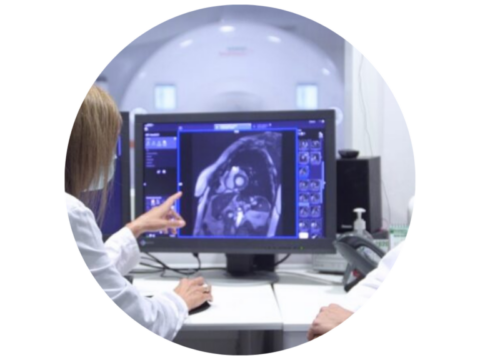 Innovation through scientific research
In the field of scientific research, the Ascires Cardiology team has a long and nationally recognized track record.
Among the many research in which they have participated, in 2023 Ascires conducted a study, in collab with the Higher Sports Council, in which new reference values ​​were determined to study the cardiovascular health of athletes.
Our cardiologists also participated in a research project that investigated the impact of high-performance sports on the heart. This study received the First National Research Prize in Sports Medicine from the University of Oviedo
Latest technology in non-invasive diagnosis
Highly advanced (1.5T and 3T) cardiac magnetic resonance (CMR) equipment.

Cutting-edge cardiac computed tomography (CT) equipment.

Nuclear Medicine equipment: PET, SPECT, PET/CT and PET/MRI. We have the most advanced cardiovascular PET/MR equipment in Spain.

Transthoracic echocardiography equipment.

Ergometry and ergospirometry.

R+D+i: The use of self-developed bioengineering and AI tools, such as AsciresTools, enhances the precision and agility of the previous techniques.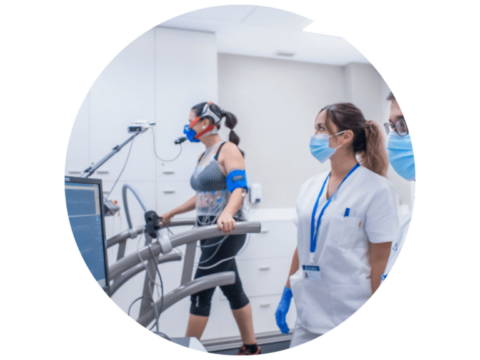 Ascires Cardiology on video