At Ascires, we specialize in minimally invasive diagnosis and treatment. We are pioneers in Neuro-HIFU, an innovative technique that treats essential tremor and certain symptoms of Parkinson's without surgery.
---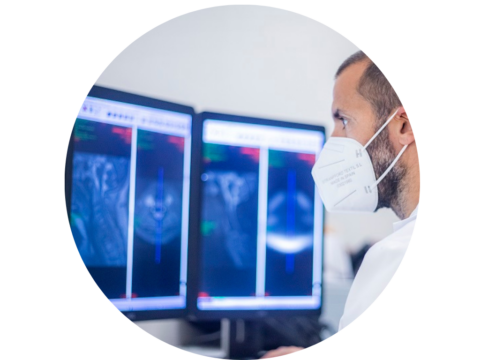 Why Ascires?
Latest technology in Diagnostic Imaging (e.g. 3T MRI) and Nuclear Medicine, which utilize artificial intelligence tools to maximise diagnostic precision and agility.

Multidisciplinary team with national and international experience: neurologists, neurosurgeons, neuroradiologists and bioengineers.

Ascires Parkinson's and Movement Disorders Unit provides innovative minimally invasive techniques, including Neuro-HIFU, and specialized equipment.

Specialists in headaches and dementia
HIFU, treatment for tremor without surgery
Ascires provides a cutting-edge ultrasound treatment to address essential tremors and certain Parkinson's disease symptoms. The technique was developed by renowned neurosurgeon Dr. Andrés Lozano and is known as High-Intensity Focal Ultrasound (Hifu). What makes this innovative approach unique is that it does not require surgery or a convalescence period, and its results are visible immediately. Ascires is a pioneer in the use of tractography to achieve pinpoint accuracy, down to sub-millimetre measurements, when identifying the exact location to target for treatment.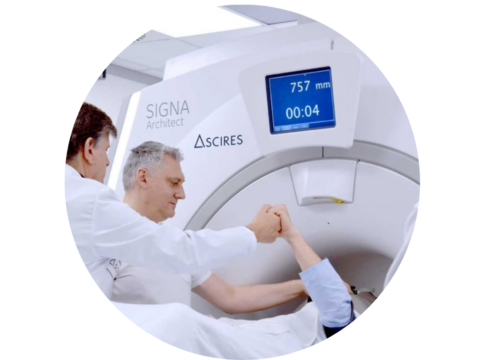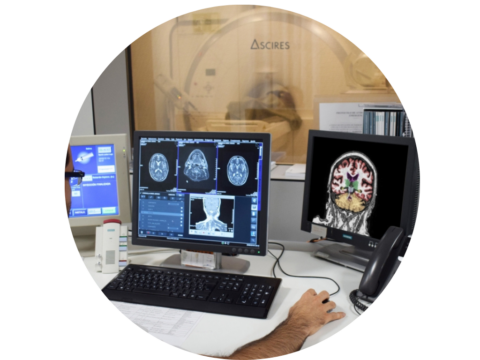 Innovation for diagnosis and treatment
Latest technology in Diagnostic Imaging (e.g. 3T MRI) and Nuclear Medicine (e.g. PET)

Multimodal or hybrid imaging: we combine nuclear medicine technology (SPECT-CT, PET-CT and PET-MRI) with other imaging techniques, such as magnetic resonance imaging (MRI) or computed tomography (CT).

Neuro-HIFU against essential tremor and Parkinson's disease.

Pioneers in ultrasound and ultrasound-guided botulinum toxin infiltration.

Ascirestools: Artificial Intelligence for a more precise diagnosis.

Neurophysiology techniques for the study of the bioelectrical activity of the central, peripheral and autonomic nervous system.

Genetic study for the detection and prevention of hereditary diseases.
Ascires Neurology on video
Neuro-HIFU ultrasound treatment is a life-changing therapy for patients with essential tremor. In a video testimonial, Rafa shares his 30-year struggle with the condition and the positive impact of the treatment.
Parkinson's is a degenerative nervous system disease that impacts movement. When tremors or clumsiness present in the hands, it's often the initial suspect. However, there are other movement disorders that may produce comparable early symptoms but progress differently and require a unique treatment approach from the outset.